2018 DE TSA State Leadership & Technical Conference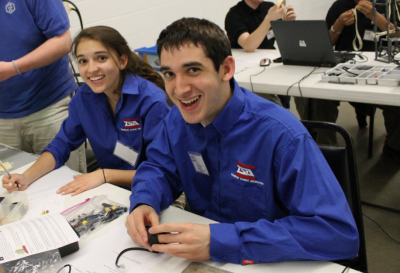 The 40th annual Delaware Technology Student Association (DETSA) conference will be held on April 25-26, 2018 at the state fairgrounds with well over 1,000 students, advisors, coordinators, and judges representing various technical areas from business, industry and post-secondary institutions.
Medalists representing over 40 schools from throughout the state in over 65 contests will earn the opportunity to represent Delaware at the International TSA Conference in Atlanta, Georgia (June 22-26, 2018) where over 7,000 students from throughout the world will participate. To learn more about DETSA, please visit: www.detsa.org or contact Mike Fitzgerald by phone at: 302.735.4015 or by email at: Mike.Fitzgerald@doe.k12.de.us.
2018 DE TSA Conference Planning Documents