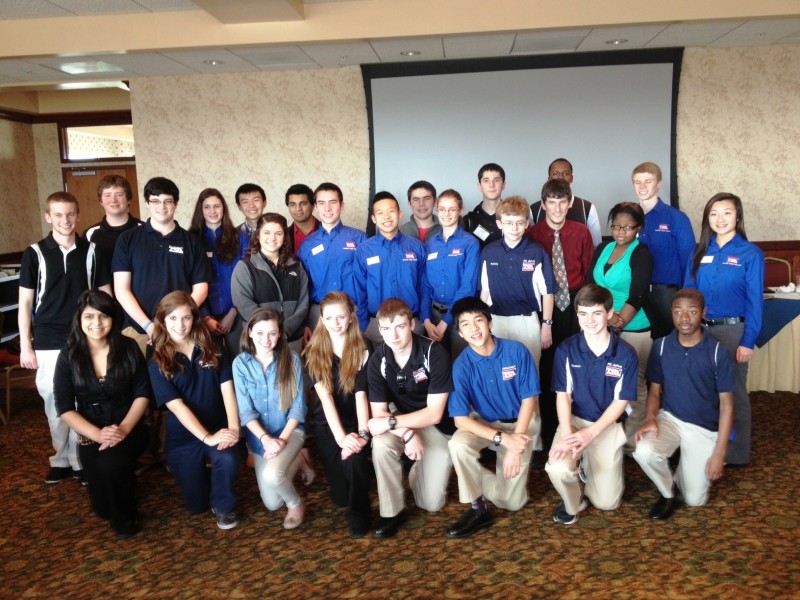 The 2013 Leadership Lunch held on Saturday, January 12 was a huge success thanks to all who were in attendance! This year, a total of 35 attendees: 27 students and 8 adults, joined the state officers at the Duncan Center in Dover, DE to learn about leadership opportunities with Delaware TSA. At the 2013 Leadership Lunch, students got a closer look at what the state officer team does for Delaware TSA and how to run for a state officer position for 2013-2014. Many of these students were interested in running for state office, so make sure you keep an eye out for them online at www.detsa.org as we approach the 2013 State Conference this April!
Are you interested in running for state office? State officer application packets were handed out at the lunch, but you can find them here. Still want to learn more about what being a state officer is like? Feel free to e-mail any of the current state officers with any questions you have! E-mails can be found under Contact Us.
The state officer team hopes many members of Delaware TSA are interested in running for the 2013-2014 term, and cannot wait to meet all of the candidates! If you missed out this year, be sure to join the state officers at the 2014 Leadership Lunch next year so that you can learn all about the leadership in Delaware TSA!