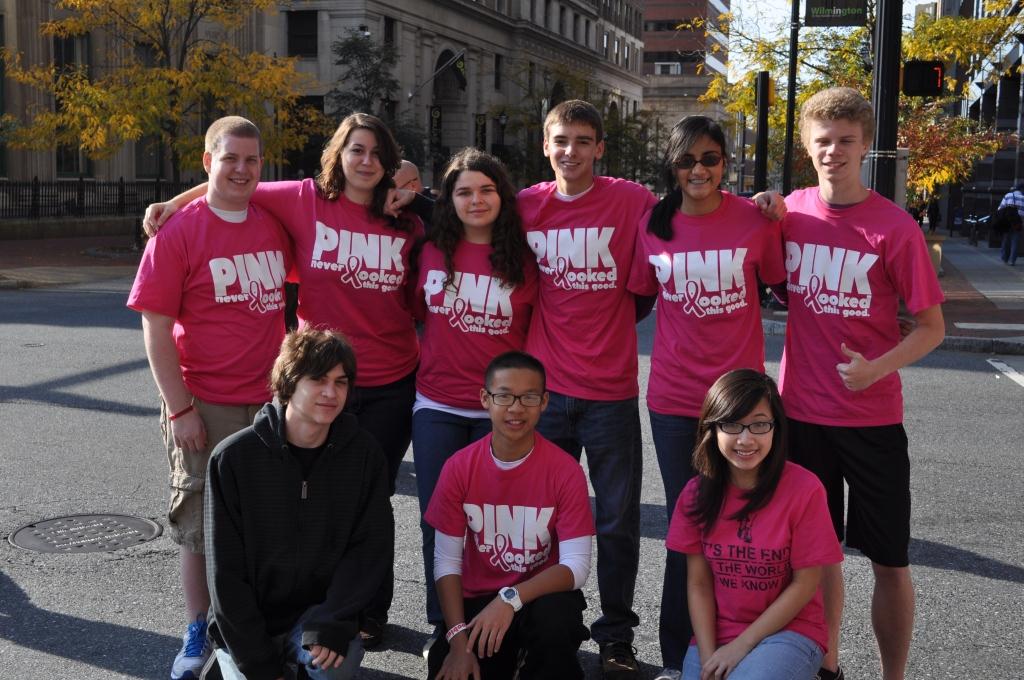 The Delaware TSA State Officer Team, along with Mr. Singer, Mr. Bogdziewicz and several members in the state joined together on Sunday for the Wilmington Making Strides Against Breast Cancer event. Together, the event raised over $300,000 and will surely make a difference in the lives of many.
The State Officers cannot wait to see everyone at the Leadership Conference next week, and we hope you join us in donating charity links. More information can be found here.
Thank you for your support of the community!