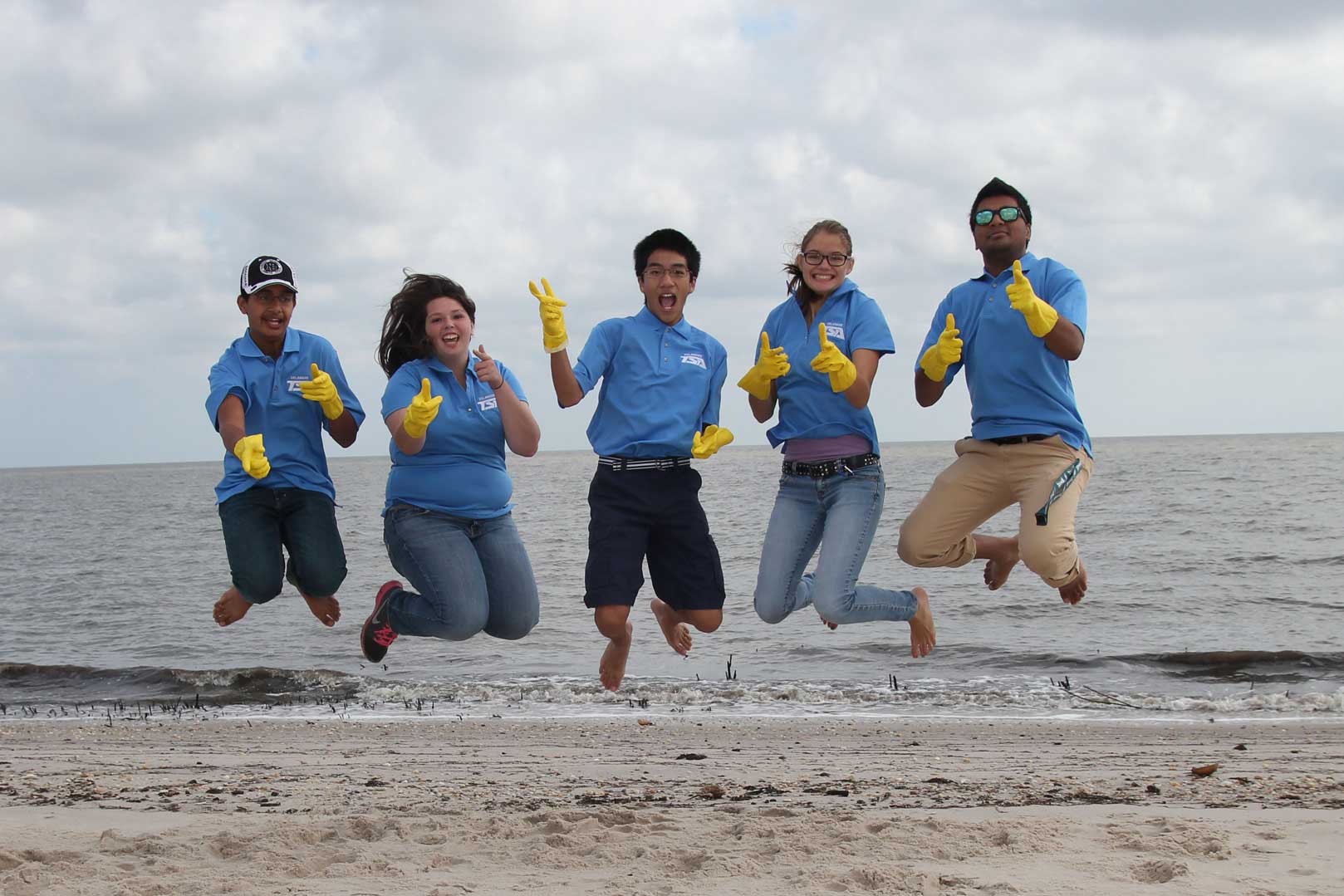 October 6-10 is National TSA Week. This is a great time to showcase your love for our awesome organization. National TSA has put together the list below of ideas of how to show your TSA pride.
Demonstrating your chapter's favorite competitions
Field trips to local businesses
Open house events for parents, administrators, and local businesses
Submitting a "Featured Member" story for TSA's website
Chapter-sponsored community service work
Creating a short promotional video
Chapter fundraisers
We hope to see some great pictures of Delaware members under the new national hashtag #ThisIsTSA.
On September 20, your state officers participated in the International Coastal Cleanup at South Bowers Beach. We picked up a countless amount of litter that would otherwise have impacted the local ecology of the beach. Working with various other groups and organizations, our location was a significantly cleaner place upon our departure.
If you are interested in participating in other service projects, check out the event list at detsa.org/service