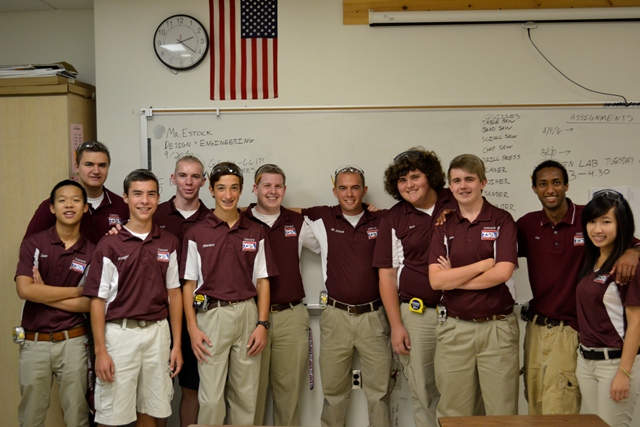 National TSA Week is October 3-7, 2011! This is a great opportunity for your chapter to showcase your activities and accomplishments to your school and community.
National TSA has a list of ideas to celebrate the week, which can be found here. The ideas range from promoting TSA in your school on the announcements, heavily recruiting members, submitting press releases about your chapter, and thanking your school administrators for their support of TSA.
As an example, Concord TSA decided to promote their TSA chapter during their Spirit Week. On "Twin Day", more than ten of their members decided to 'twin' their advisor, Mr. Estock. They all dressed up as him wearing their Concord TSA polos and khaki pants. This was a great way to promote TSA and having fun while doing so! They even wore safety glasses around their classes, and had a tape measure on their belts!
Let us know how you plan on celebrating National TSA Week, and be sure to send in pictures throughout the week. Start planning now, as TSA Week starts next week!