Delaware Career and Technical Student Organizations (CTSOs) of BPA, DECA, Educators Rising, FCCLA, and TSA Announce 2022 FLC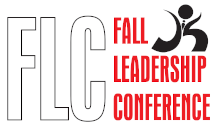 Fall Leadership Conference (FLC)
Clayton Hall Conference Center
100 David Hollowell Drive
Newark, DE 19716
The Delaware Career and Technical Student Organizations (CTSOs) of BPA, DECA, Educators Rising, FCCLA, and TSA are excited to announce the Fall Leadership Conference (FLC). The High School leadership conference is planned for November 2nd. The Middle School leadership conference is planned for November 3rd. Participants will gain skills through exciting and engaging leadership sessions. Be sure to register early!
When? High School CTSOs, November 2nd – Middle School CTSOs, November 3rd 2022
Where? Clayton Hall Conference Center
Time? Arrival at 9:00am. Sessions 9:30am – 1:30pm.
Registration and conference detail
Registration
Agenda
$50 per attendee
Up to 6 student leaders with 1 advisor
Space is limited. Registration is first come first served. Registration will close on Oct 24, 2022. Payments are not refundable. Should you have questions or need assistance, please contact Andrea Keen at [email protected].