Future STEM Professionals Launch Plans to Attend International Student Conference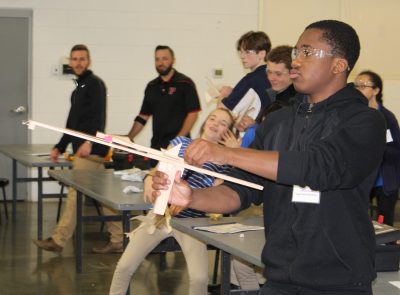 The top medalists from throughout Delaware have launched their plans to represent The First State at the TSA International Conference in Atlanta, Georgia on June 22-26, 2018.Students will compete amongst 8,000 international finalists in events such as computer-aided design; dragster design; engineering, inventions & innovations; leadership strategies; manufacturing prototype; on-demand video; promotional graphics; structural engineering; system control technology; video game design; VEX robotics, website design, and more!
The Technology Student Association (TSA) is a Career and Technical Student Organization (CTSO) dedicated to students interested in the future of invention, innovation, engineering, and technology. Through TSA, members have the opportunity to participate in technology-focused competitive events, take part in community service work, and become leaders for the organization in their school, state, and at the national level. TSA incorporates curricular and co-curricular experiences to emphasize the importance of knowledge, leadership, skill development, and teamwork.
To learn more about DETSA, please visit: www.detsa.org or contact Mike Fitzgerald by phone at: 302.735.4015 or by email at: [email protected].
2018 DETSA Conference Planning Documents