DELAWARE STUDENTS EXCEL AT NATIONAL CAREER TECH CONFERENCES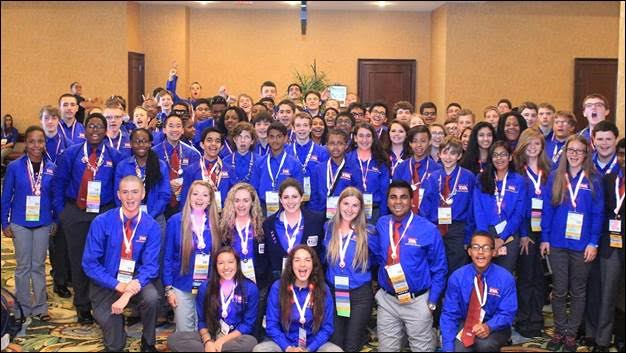 High-school students from across Delaware won top honors in three national Career and Technical Student Organization (CTSO) competitions this summer, demonstrating their dedication, leadership and skill in pursuit of future technical careers.
More than 320 students and advisors from throughout the state attended national conferences in Louisville, Dallas, and Anaheim last month. Thirty-seven student competitors and 18 school teams from Delaware earned Top 10 honors at these events.
At the 2015 Technology Student Association (TSA) Conference in Dallas, Texas, nearly 100 Delaware students participated in 61 competitive events, such as engineering, video game design, robotics, rocketry and more. TSA is a Career and Technical Student Organization (CTSO) dedicated to students interested in the future of invention, innovation, engineering and technology.
The following school teams earned Top 10 TSA honors:
| | | |
| --- | --- | --- |
| Place | Event | School |
| 1 | Music Production | Mount Pleasant High School |
| 2 | On Demand Video | Caesar Rodney High School |
| 2 | Photographic Technology | Appoquinimink High School |
| 3 | Electrical Applications | H.B. duPont Middle School |
| 3 | Software Development | Caesar Rodney High School |
| 3 | Webmaster | Cab Calloway School Of The Arts |
| 4 | Essays on Technology | Concord High School |
| 4 | Problem Solving | Postlethwait Middle School |
| 4 | System Control Technology | P. S. duPont Middle School |
| 6 | Electrical Applications | H.B. duPont Middle School |
| 6 | Technology  Bowl, Team | P. S. duPont Middle School |
| 7 | Digital Video Production | Cab Calloway School Of The Arts |
| 7 | Technology Bowl, Written | P. S. duPont Middle School |
| 7 | Video Game Design | H.B. duPont Middle School |
| 9 | Desktop Publishing | Mount Pleasant High School |
| 9 | Essays on Technology | P. S. duPont Middle School |
| 9 | Photographic Technology | Cab Calloway School Of The Arts |
| 10 | Structural Design and Engineering | Mount Pleasant High School |