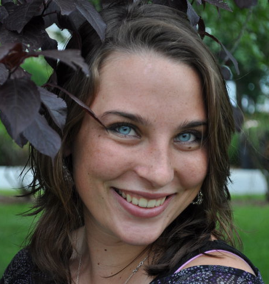 Delaware TSA would like to congratulate DE TSA Alumni and former State Officer Rebecca Marshall who has been named in the first class of Delaware Future Ed Leaders!
These promising future leaders have a passion for education and want to gain hands-on exposure to policy work through the six-week unpaid internship. The program was developed for current students, recent graduates and junior teachers as they explore career paths in education and seek exposure to careers in state government. Individuals from all programs of study were encouraged to apply.
Each Delaware Future Ed Leader is charged with a piece of work critical to Delaware's education policy agenda. Each also will participate in weekly sessions with Delaware leaders in state government, district and school leadership, the business community and non-profit organizations. These sessions are intended to develop them as leaders and push their thinking on education issues of national importance. The six weeks will culminate in a presentation of their work and policy recommendations to department staff and leadership.
"We are excited to welcome these bright, passionate future leaders to our department. We look forward to helping them gain first-hand experience and deeper knowledge that will help them develop into strong leaders," Secretary of Education Mark Murphy said.
"We also look forward to learning from them and their recent experiences in the classroom or other work and intern experience. Their perspectives will contribute to a broader perspective as we work together to shape policies that work best for our students, educators and community."