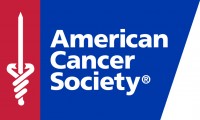 The American Cancer Society is TSA's National Service Project. Chapters can take place in Relay for Life or any other ACS sponsored event to earn recognition at the National Conference.
Chapters can earn the following awards at the national level for outstanding service to ACS:
Platinum Award: $500 – $999 raised during the year
Diamond Award: $1,000 – $1,999 raised during the year
Purple Award: $2,000 & above raised during the year
---
As a part of the State Officer's Work Plan, we are dedicating a different service project to participate in every month. We encourage all chapters to participate in service as a way to give back to the community and gain team bonding. Here is a list of the projects we plan to participate in for the 2017-2018 school year.
Service Event
Description
When
Where
Coastal Cleanup
Trash on our beaches and in our waterways isn't just unsightly – it's also potentially dangerous to marine life and in some cases harmful to water quality. But you can help make a difference by joining us in the Coastal Cleanup. Click on the link below for more locations near you. Remember that a Parental Consent Form is required to participate.

http://www.dnrec.delaware.gov/Admin/Pages/Delaware-Coastal-Cleanup.aspx
September 16 from 9:00am - 12:00pm
Whatever location you register for
Making Strides of Wilmington
The American Cancer Society Making Strides Against Breast Cancer walks raise awareness and funds to save lives from breast cancer. The events raise money to fund innovative research, provide free information and support, and to help people reduce their breast cancer risk or find it early when it's most treatable. Join us at the Dravo Plaza Wilmington Riverfront. Click on the link below for more information.

http://main.acsevents.org/site/TR/MakingStridesAgainstBreastCancer/MSABCCY17SA?pg=entry&fr_id=84836
October 14 from 7:00am - 10:00am
800 S Madison St, Wilmington, DE 19801
Sox in a Box (Tentative)
Socks are an everyday item you may take for granted. Socks are one of the most needed items in homeless shelters. Help us collect socks! All you have to do is collect gently used socks in a box. You can collect the socks any way your chapter chooses to.
November 3 -
December 1
Your school
Hagley's Invention Convention
Join us in the Hagley Museam Invention Convention! Click on the link below for more information.

https://www.hagley.org/
January 15 from 1:00pm - 4:00pm
200 Hagley Creek Rd, Wilmington, DE 19807
Restaurant American Cancer Society Fundraiser (Tentative)
Join us at a restaurant (TBA) to raise money for the American Cancer Society. The time and date will be released closer to the event.
March 14
TBA
---
Delaware TSA Chapter Spirit Award
Each year the various chapters in the Delaware TSA participate in numerous activities on the local, state, and national levels. The spirit award is given as encouragement for students to show their spirit and enthusiasm for their school TSA chapter through their participation in Competitive Events.
Past Recipients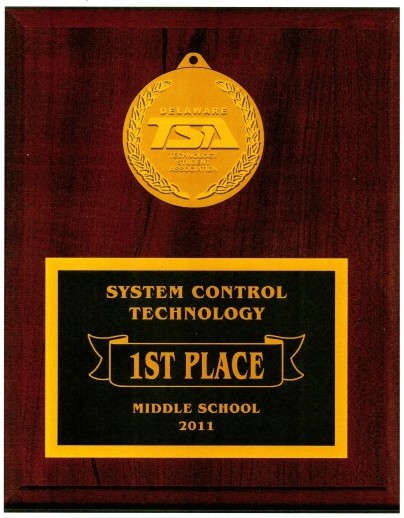 Chipman Middle School 2000
Springer Middle School 2001
Hanby Middle School 2002
Postlethwait Middle School 2003
Postlethwait Middle School 2004
Cape Henlopen High School 2005
Postlethwait Middle School 2006
Mount Pleasant High School 2007
Mount Pleasant High School 2008
Hanby Middle School 2009
Lake Forest High School 2010
Concord High School 2011
Sussex Central High School 2012
Appoquinimink High School 2013
P.S. duPont Middle School 2014
H.B. duPont Middle School 2015
Lake Forest High School 2016