Press Release
The 2011 Delaware Technology Student Association (TSA) State Conference was held in Harrington, DE on April 20-21, 2011. Members from across the state attended this exciting conference to compete in various events and meet students from other schools. Nearly 400 students and advisors attended with their chapters. During the conference, the State Officer Team for 2011-2012 was elected. The following students were elected:
President – Bridgette Spritz (from Concord High School)
Vice-President – Davey McGinnis (from Mount Pleasant High School)
Secretary – Robert Onufrovich (from Caesar Rodney High School)
Treasurer – Monideepa Chatterjee (from Concord High School)
Reporter – Steven Vanderloo (from Concord High School)
Sergeant-at-Arms – Jen Marshall (from Caesar Rodney High School)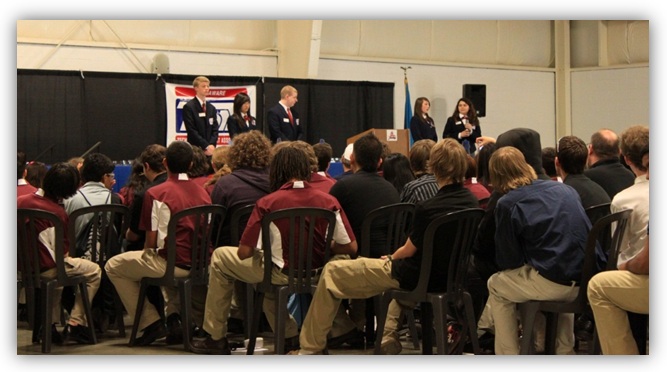 The students prepared to compete in a wide variety of technology based events such as System Control Technology, Promotional Graphics, Debating Technological Issues, Digital Video Production, Dragster Design, and Model Rocketry. The events focus on the foundation of STEM (Science, Technology, Engineering, Mathematics) and expand on what students learn in technology education classes. A list of all event finalists can be found here.
Members from all schools helped support Alex's Lemonade Stand Foundation in their support to fight childhood cancer at the conference. The State Officers hosted an Alex's Lemonade Stand to help support the cause by selling lemonade. Regular cups of lemonade were sold for 50 cents per cup, while a souvenir cup was available for one dollar. We raised $279.75 to support ALSF!
Concord TSA was also recognized for outstanding spirit, winning the Chapter Spirit Award.
The Delaware State Senate passed a resolution establishing April 21, 2011 as Technology Education Day in the State of Delaware to emphasize the importance of technological literacy. The full text of the resolution can be found here.
Members from Delaware TSA look forward to this year's thirty-third Annual National TSA Conference in Dallas, Texas from June 21-25 at the Gaylord Texan. Be sure to check out our National TSA Conference page for information.
Photo Gallery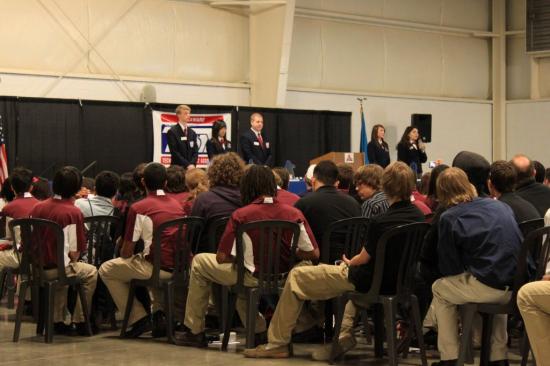 Visit our State Conference photo gallery here.